Patrick Mahomes and his Kansas City Chiefs teammates celebrated their latest Super Bowl title on Wednesday. The beers flowed and confetti poured on the champions as they moved to the beat of their own drum.
Mahomes and the boys partied hard last week. The two-time Super Bowl MVP was seen accidentally giving the Vince Lombardi Trophy to a fan and walking away. The move earned praise from Tom Brady, who got into the avocado tequila during the Tampa Bay Buccaneers' Super Bowl celebration in 2021.
However, not every Chiefs fan was pleased with the behavior.
CLICK HERE FOR MORE SPORTS COVERAGE ON FOXNEWS.COM
A series of letters to the editor were published in the Kansas City Star on Sunday, and fans who wrote in expressed their dismay to the beer-drinking celebration. One person wrote that Andy Reid should not have allowed it to happen.
"The main reason is that a drinking Chief is not a good role model for young fans who are there to see their heroes. Second, even the adult fans don't want to see drunken players at this important celebration. Third, tragic things happen when drinking is involved," the person wrote.
"Some Chiefs even bragged through social media about how drunk they were afterward. I am ashamed that players I cheered for could barely walk after they got off the bus. No doubt this spectacle made the news in other cities."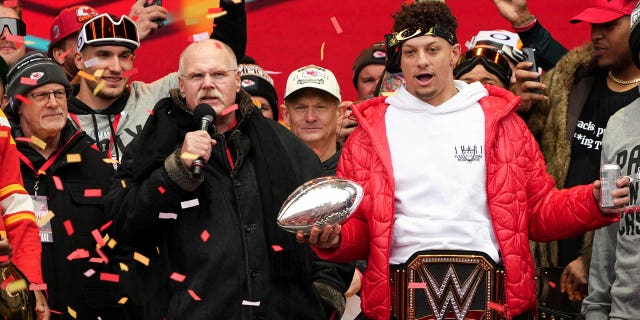 PACKERS ARE 'DISGUSTED' WITH AARON RODGERS, FORMER NFL BEAT WRITER SAYS
Another person had an issue with the message it may be sending to young fans.
"Next time there's a victory parade, please imbibe your alcohol privately and discreetly. Impressionable young people deserve better role models than what you've displayed twice."
Separately, a Chiefs fan took issue with the tomahawk chop. It was a cause of concern for a Native American activist who ripped the organization in an op-ed published right before kickoff.
"I was super embarrassed for my city and the Chiefs organization when announcer Mitch Holthus stood onstage with the players and insisted that everyone join in the 'Arrowhead chop' to cap off the celebration," the person wrote.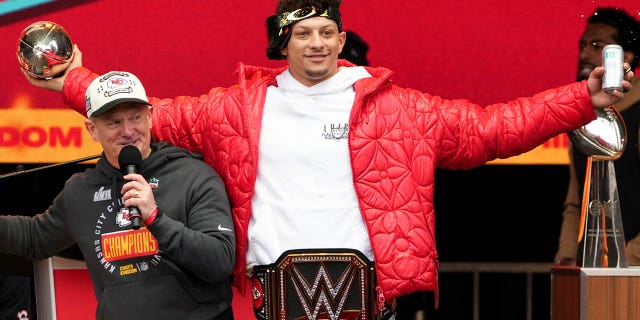 "The Chiefs should be making every effort to protect its awesome brand by getting rid of the chop. Instead, all appearances Wednesday were that they still actively encourage it."
CLICK HERE TO GET THE FOX NEWS APP
It is clear the Chiefs cannot make everyone happy, but there will likely be more time for complaining as Kansas City is loaded for future championship runs.