Sen. Ted Cruz took to Twitter on Thursday to express support for Sen. John Fetterman after he checked himself into the Walter Reed National Military Medical Center to receive treatment for clinical depression.
Cruz, R-Texas, he and his wife Heidi would be praying for Fetterman, D-Penn., and urged people to put their politics aside to do the same.
"Heidi & I are lifting John up in prayer. Mental illness is real & serious, and I hope that he gets the care he needs," said Cruz.
He added: "Regardless of which side of the political aisle you're on, please respect his family's request for privacy."
DOCTORS REACT AFTER FETTERMAN CHECKS INTO HOSPITAL FOR CLINICAL DEPRESSION
Earlier on Thursday, Fetterman's Chief of Staff Adam Jentleson said the senator had "experienced depression throughout his life" but that it became worse "in recent weeks."
"Last night, Senator John Fetterman checked himself into Walter Reed National Military Medical Center to receive treatment for clinical depression. While John has experienced depression off and on throughout his life, it only became severe in recent weeks," Jentleson said in a press release.
"On Monday, John was evaluated by Dr. Brian P. Monahan, the Attending Physician of the United States Congress. Yesterday, Dr. Monahan recommended inpatient care at Walter Reed. John agreed, and he is receiving treatment on a voluntary basis," he added.
FETTERMAN CHECKS HIMSELF INTO HOSPITAL 'TO RECEIVE TREATMENT FOR CLINICAL DEPRESSION'
The statement continued: "After examining John, the doctors at Walter Reed told us that John is getting the care he needs, and will soon be back to himself."
Fetterman's wife Gisele Barreto Fetterman, also took to Twitter Thursday, saying she was "so proud" of her husband.
"After what he's been through in the past year, there's probably no one who wanted to talk about his own health less than John. I'm so proud of him for asking for help and getting the care he needs," she wrote in a post, sharing the chief of staff's statement.
She added: "This is a difficult time for our family, so please respect our privacy. For us, the kids come first. Take care of yourselves. Hold your loved ones close, you are not alone."
Several lawmakers and others found a rare sense of unity online in expressing support for Fetterman.
Sen. Patty Murray, D-Wash., said Fetterman was "showing his strength" in seeking help.
FETTERMAN RETURNS TO SENATE AFTER DAYS IN HOSPITAL, CASTS VOTE ON SENATE FLOOR AMID ONGOING HEALTH ISSUES
She wrote, "Seeking help is not an easy thing to do, let alone sharing it. In doing both, Senator Fetterman is showing his strength & helping break down the stigma of getting mental health treatment."
"I'm sending my thoughts to him & his family, & commend John on getting the care he needs," Murray added.
Rep. Ritchie Thomas, D-NY, said he admired Fetterman and that he had many supporters "rooting" for him.
Sen. Amy Klobuchar, D-Minn., tweeted: "John Fetterman has always been 100% true to himself and he has always been a fighter."
She added: "Seeing him take the time and get the care he needs will help so many others who are battling depression."
FETTERMAN HEARS VOICES LIKE THE TEACHERS IN 'PEANUTS' AFTER STROKE, STRUGGLES TO ADJUST TO SENATE LIFE: REPORT
Rep. Adam Schiff, D-Calif., also expressed support.
"Thinking about Senator Fetterman today. Glad he is getting the support he needs at Walter Reed. Proud he is being open about his struggle with depression and hoping it encourages others to seek help who need it," Schiff wrote.
He added: "Stay strong, John. We are with you."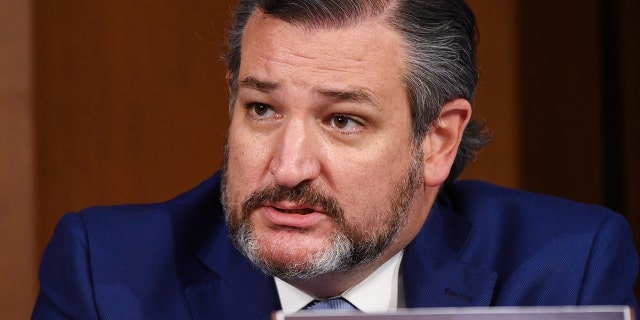 Rep. Chuy Garcia, D-Ill., commended Fetterman's "brave example" and encouraged people to "end the stigma" of asking for mental health.
"Sending healing thoughts to Sen. Fetterman. He is setting an incredibly brave example by talking about his mental health. We need to end the stigma and talk openly about issues like depression, anxiety, and other mental health challenges," he wrote.
CLICK HERE TO GET THE FOX NEWS APP
Sen. Bob Casey, D-Penn., wrote: "Millions of Americans struggle with their mental health. I am proud of Fetterman for getting the help he needs and for publicly acknowledging his challenges to break down the stigma for others. Terese and I are sending our prayers to John, Gisele, and the Fetterman family."
Fetterman suffered a stroke during his senatorial campaign and his Republican opponent Dr. Mehmet Oz repeatedly made his health a focus of the race, arguing the Democrat was subsequently unfit for office. Some Republicans have used Fetterman's latest episode to further smear his health.